Dog Walker
Services we Offer
We offer both daily and extended care pet sitting services.

Many of our clients work on weekdays and hire us to come to their home once a day to take care of their pet. Other clients hire us when they will be gone for a weekend or for an extended period of time for vacation, business, or whatever.

Once you contact me, we set up a mutually convienient time to meet to discuss the type of pet sitting service you are considering. Based upon the information collected at our initial meeting, a personalized service plan is developed to suit your pet's needs. The plan includes how many visits each day, feeding schedule, medications, and suggested walk and play times. In addition, if you'd like, we can bring in the newspapers and mail, turn lights on and off around the house, or play the radio or TV for your pets. Just to be on the safe side, we will collect contact information for your vet, and an emergency local contact in case anything happens in your absence. Once the Service Plan is completed and approved by you, you can rest assured that "the kids" will be well taken care of.
We keep your furry family members company when you're out of town, on vacation, at work or just away for the day. We follow your instructions and keep you updated as often as you request.
Overnight Stay - If you intend on being away for an entire day or more, it's important that your pet stays in his/her home environment and on the same schedule for meals and walks ~ minimizing stress in your absence.
Does your pet need a ride to the vet, your regular groomer or daycare service? All Paws Pet Sitting offers pet taxi services at various pricing tiers. Call ahead to inquire about pricing options for our pet taxi service.
All new clients will receive a free consultation so that the staff of All Paws Pet Sitting can become familiar with your pet and their specific needs while you're away. These complimentary consultations are not only a added value for our clients, but a way of insuring that all the animals we care for have exactly what they need while their owners are away.
All Paws Pet Sitting's dog walking service is among our most popular for obvious reasons. Pet owners want their pets well taken care of while they're away and regular exercise is key to the health of domestic pet. During your pet's exercise time we'll also clean up after any "mess" they manage to make while out on the town.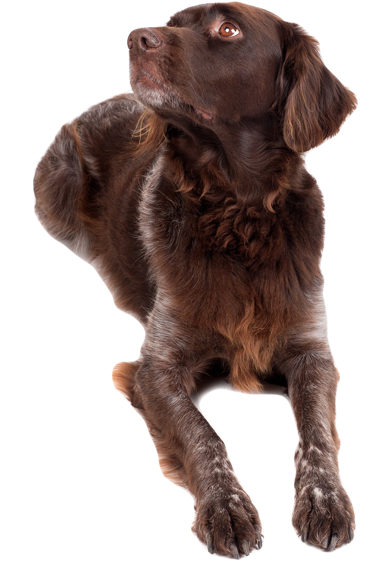 Pricing
Browse pricing for our most popular services. Need more pricing info? Call or email us to tailor a service package.
One Visit
$18/Per Visit
Consultation
Scheduled Feeding
Routine Exercise
Socializing
$5 per Additonal Pet
Schedule
Pet Taxi
$20/Each Way
Consultation
Scheduled Feeding
Routine Exercise
Socializing
$5 per Additonal Pet
Schedule
Overnight Stay (Owner's Home)
$90/Per Night
Consultation
Scheduled Feeding
Routine Exercise
24-hour, On-site, Overnight Pet Sitting
Owner Updates
Schedule